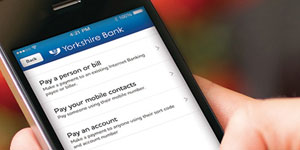 Apple Pay
A compatible iPhone, iPad or Apple watch is the easy way to pay in-store or online. Just a fingertip away with Apply Pay. Transaction limits apply.
The base rate explained
Visit B and read our take on what the new base rate may mean for you.
Yorkshire Bank Bike Libraries
Yorkshire Bank Bike Libraries (in association with Cycle Yorkshire) is inviting people to donate their old unused cycles. There are a number of ways to get involved and support this great initiative.