Your home may be repossessed if you do not keep up repayments on your mortgage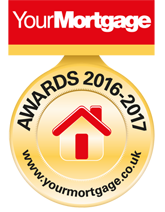 Mortgages by Yorkshire Bank
Your home is where your heart is, so it's important to make sure that you live where you love. It's where your family thrives, so it has to be just right. Moving home or finding a brand new one is an experience that should be enjoyed rather than endured.
At the moment, our mortgage sale means there's £500 off our £999 arrangement fee for selected residential mortgages.
Representative Example: A mortgage of £149,397 payable over 22 years, initially on a fixed rate of 1.59% for 2 years and then our Standard Variable Rate, currently 4.95%, for the remaining 20 years. This would require 27 monthly payments of £679.69 and then 232 monthly payments of £909.30 plus one final payment of £907.56. The total amount payable would be £231,450.79 made up of the loan amount plus interest (£80,819.51), arrangement fee (£499), valuation fee (£500), CHAPS/telegraphic transfer fee (£40) and security release fee (£195).

The overall cost for comparison is 4.3% APRC representative.
This representative example relates to the mortgage products included in our mortgage sale.