Why small business owners now need to be masters of digital marketing
< back to all business news articles
24/06/2019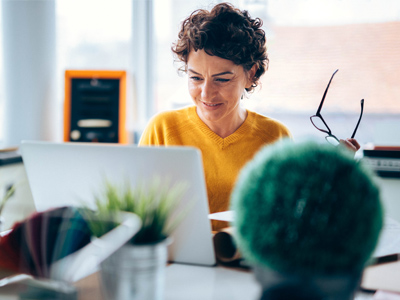 The way that we buy products and services is changing. An outfit worn by an Instagram influencer may sell out in seconds, and a flurry of positive online reviews could see a small restaurant fully booked for weeks.
This is dramatically reshaping the relationship between businesses and consumers. Compared to a decade ago, small business owners now need a very different skillset to succeed.
Our research* shows that small businesses are becoming masters of digital marketing, and the most successful tend to be those that embrace social media and search engine marketing as key channels. While only 16% of small businesses rely entirely on a physical premises for reaching customers, 60% of the businesses we surveyed sell online.
From brick-based to click-based
Once upon a time, the success of your business may have depended on your ability to create an enticing window display and the fluency of your sales patter. Now, your success is more likely to rely on your understanding of keyword optimisation and your ability to craft the perfect Facebook ad.
ONS figures show that money spent online increased from an average of 4.9% of all retailing in 2008 to an average of 16.3% in 2017. This means that nearly one pound in every six was spent online in 2017.
Given this, it's not surprising that most of the UK's small businesses sell online, and that 69% of small business owners say that technology has enabled them to increase their customer base. One of the benefits of selling online is that you're no longer restricted to reaching customers in your local area only: 59% of small businesses say that technology has enabled them to expand internationally.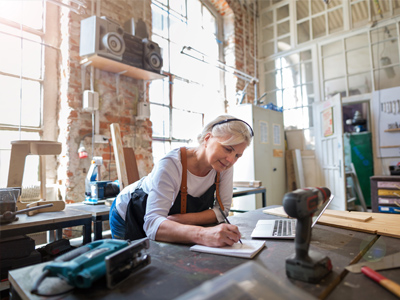 Social media and search engine stars
In this new world of selling, digital marketing know-how is critical, and small businesses that are tech-savvy are more likely to thrive. This also means that US tech giants like Google and Facebook play an increasingly important role in the success of the UK's small businesses.
Our research shows that 59% of businesses use social media as a core marketing channel, rising to 71% of high growth businesses. Facebook is the most popular social media platform for reaching customers, followed by Twitter, LinkedIn, and Instagram. It makes sense for businesses to concentrate on Facebook, as recent figures show that it is still the most popular platform in the UK, used by over three quarters (78%) of UK internet users.
But it's not just social media savvy that small business owners need for success — an understanding of search engine optimisation (SEO) and pay-per-click (PPC) advertising is crucial too. Our research found that 56% of small businesses consider search engine marketing important to their business, rising to almost three quarters (74%) of high growth businesses.
While word-of-mouth referrals and real life connections still have a key role to play, today's businesses are also skilled at connecting with customers through popular social media platforms and optimising their websites to rank well in search results. The nation's shopkeepers are also becoming the country's online marketing experts.
Working together
As the relationship between businesses and consumers evolves, companies are exploring new ways of working. Our research shows that 18% of UK businesses have no physical office space, and more than a third (37%) operate from a shared workspace.
This is another factor contributing to the reshaping of town centres, with more and more flexible workspaces popping up across the country, often occupying former retail spaces. According to our research, shared workspaces are particularly popular in Birmingham, where they're used by the majority (58%) of small businesses.
So while the nation's small companies may have less face-to-face interaction with their customers than previous generations of business owners, this growing use of collaborative workspace suggests that interactions between small businesses are on the rise. Flexible creative spaces like CYBG's B Works in Manchester are helping to create thriving business communities.
The new face of British business
The way that we buy products and services is changing, and this means that small business owners are changing too. The majority of the UK's small business owners are fluent in social media and other digital marketing methods, and business success seems to correlate with a focus on technology.
Business owners are finding new ways to connect with customers. This is prompting new ways of working, encouraging collaboration with other businesses, and enabling SMEs to reach new markets.
Backing your growth
With consumer trends changing continuously and businesses having to adapt to substantial challenges, it's important for your business to have a solid financial foundation to make sure you can overcome these and perform at your best. At Yorkshire Bank, we offer a range of products and services** to help businesses grow and prosper.
Find out how we can help
*The research takes into account the attitudes and opinions of 2,000 small business owners and entrepreneurs from a range of sectors in the UK's 10 largest cities
**All products and services are subject to status and eligibility. Security may be required.
League table ranking cities on how they do business and sell its products and/or services
Total

London

Birmingham

Bristol

Edinburgh

Glasgow

Leeds

Leicester

Liverpool

Manchester

Sheffield

Combination of physical and online

30%

37%

23%

30%

26%

30%

33%

32%

33%

30%

26%

Physical or telephone only (i.e. services companies like garages, portable venues and roadshows - excluding bricks and mortar retail stores)

24%

21%

24%

22%

28%

26%

22%

24%

23%

24%

30%

Bricks & mortar retail stores only

16%

14%

17%

17%

20%

13%

17%

12%

13%

21%

16%

Combination of retail stores and online

16%

15%

22%

14%

16%

16%

14%

18%

17%

12%

16%
Importance of technology to your business - Percentage of respondents who agree with the following statements
| | | | | | | | | | | | |
| --- | --- | --- | --- | --- | --- | --- | --- | --- | --- | --- | --- |
| | Total | London | Birmingham | Bristol | Edinburgh | Glasgow | Leeds | Leicester | Liverpool | Manchester | Sheffield |