How to pass on the family business painlessly
< back to all business news articles
11/08/2017
You've seen your business grow and prosper due to your hard work and careful planning, so you'll care about what happens to it after you sell it. Two of the main options are to pass it on to family or employees.
If you've spent years working with family in the business, you've probably got a very good idea of who your successor will be. They should be someone who's in it for the long haul, who has a genuine interest in seeing the business continue to grow and flourish. They should be respected by other employees, who recognise them as your logical successor.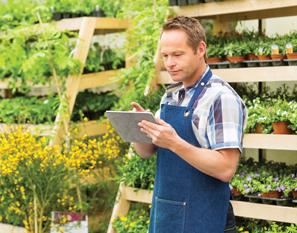 If you can sell it to a trusted employee, they're more likely to maintain the existing company culture and run the business in a manner similar to you have, especially if they've been with you for a long time.
Either way, passing your business on to family or employees comes with an extended hand-over period during which they shadow you to learn every element of the business's day-to-day running, learning what they don't already know.
Tips for selling to family
Selling to family is often more stressful and takes longer than selling to a third party, as it has more emotional decision making and the dynamic of who in the family misses out. Making sure all the boxes are ticked legally prevents any disagreements further down the track. It's no surprise that some of the biggest disputes in business are between family members.
Consult with your lawyers and accountants and treat the sale like any business transaction. Make sure that you:
Accurately value the business and all its assets, so you have a clear idea of what it's worth. This is especially important if some family members are not continuing in the business, and will need to be bought out.
Decide how you're going to be paid on your exit. Because you're selling to family, you might agree to a structured payment plan rather than making them stump up all the cash straight away (although there is merit in a clean escape).
Decide if you'll still retain some shares in the business, even after your retirement. If the business pays dividends it could be a useful on-going revenue stream.
Working with your advisors, draft a sales agreement that covers all necessary terms and contingencies.
It's essential that all parties are clear on how the sale will be structured. Misunderstandings can lead to on-going disputes.
Tips for selling to employees
The advantage of selling to employees is that they already know your business, and if you offer them the chance to buy it, that's a whole lot of time you don't have to spend praising its virtues. You'll experience a smoother transition, because the other employees, suppliers and customers will already know the new owner. It also means you might not have to stay around for as long as you would if you were selling to someone outside the business, because the new owner won't need to be trained as extensively.
In most cases, selling your business to an employee will follow a common path. The steps usually include:
You and your employee agree on a sale price. Remember that an employee may feel entitled to a discount because they work there. You might feel the same way, but it's still important to remember that an outside buyer would probably pay more. Keep that in mind when setting the price. If you need to, use an outside business broker.
A valuation of the business confirms the agreed price. This is an essential step, especially if there's some dissention over what you want to sell it for and what they want to pay.
Possibly the employee won't have the capital to buy your business outright, which means they'll need to borrow the remainder. Ideally they pay you outright, but you might be financing part of the deal where you 'leave money in the business'. They pay you the balance of the sale over a number of years. But you need to feel confident your employees can run the business well enough to pay the rest of your money from the business operation.
Draft the agreement to transfer ownership. If you're a sole trader or partnership then it's a matter of transferring any assets. If it's a company then you have two choices; the employee buys the company shares which gives control over everything in the company, or they form a new company and just take over the assets and customers.
Each stage of the process should be overseen by professionals such as your accountant, lawyer and the bank.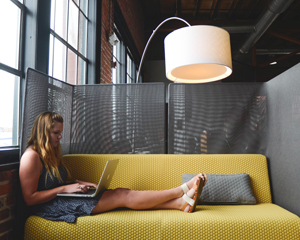 Managing the transition
Whether you're selling to family or employees, it's essential to train them well in advance, so that the process of them stepping up and you stepping down goes as smoothly as possible.
Your first task is to document everything, so that the new owner can run the business without you. Create manuals that outline all your operating processes.
Then work through the following steps:
Let them watch you work. They need to learn as much as they can. Continually explain why you do things a certain way and how you make decisions.
Dip their toes in by letting them make some decisions, with your guidance. Work together on key projects. Encourage and correct them.
As they gain in confidence and ability, give them more decisions to make, with you as an advisor rather than guiding them. Let them make mistakes and show them how to fix them. It's the only way they'll learn to deal with failure.
Give them total control. Encourage and empower them so that they are truly ready to run the business without you. This is one of the greatest challenges for most business owners.
As you'll see, this process works by gradually easing you out, as they ease in. Following these steps is essential for successfully delegating control. Handing over the reins in one fell swoop almost never works, as the new owner is left feeling overwhelmed and without the necessary skills, while you walk away from the business knowing you've left it in the control of someone who doesn't know what they're doing. It's not the kind of legacy you want to leave behind.
Summary
Delegating control and then letting go of the reins entirely is especially important when selling to family or employees. Put together a transition team who'll help you transfer control. They should be people who are not emotionally involved, like your accountant, lawyer, or business broker. Maintain open communication with your team and your successors.
Additional resources