Yorkshire Bank finds nearly half of all UK SMEs believe technology is more important to their business than people
< back to all business news articles
20/05/2019
London tops the rankings with the highest figure of all UK cities with 56%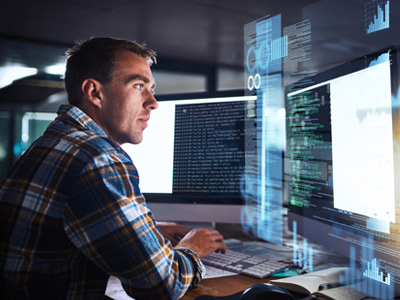 Technology is changing the face of business as we know it. It is helping companies and leaders to become more efficient and streamlined across various business processes, but we need to consider the role of humans. Will this be overrun by technology, robotics and machinery in the not too distant future or will the human element in growth strategies still stand?
Our research has revealed, nationally 46% of small business owners believe technology is more important to their business than people. London was the most tech-oriented with 56% agreeing with this statement. Meanwhile, Leicester (37%) and Glasgow (40%) are at the opposite end of the scale, putting people first.
The research takes into account the attitudes and opinions of 2,000 small business owners and entrepreneurs from a range of sectors in the UK's 10 largest cities. This latest set of data looks into technology and innovation, and how this compares across cities and sectors.
According to LinkedIn's Global Talent Trends 2019 report, hiring managers in the UK noted that skills such as creativity, persuasion, collaboration and time management were highly sought-after, yet the most difficult to find – proving the importance of personable skills over tech-based skills.
It may be easy to assume that while London puts technology before people, it also leads the way in terms of technology driving small business growth – but, this isn't the case. Birmingham, Leeds and Edinburgh are the three top cities in the UK where leaders believe that technology is the key driver of their growth. Birmingham also sits top of the table as the city where business owners are actively investing the most (proportionally) in technology (68%) – knocking London and Edinburgh to second and third place respectively.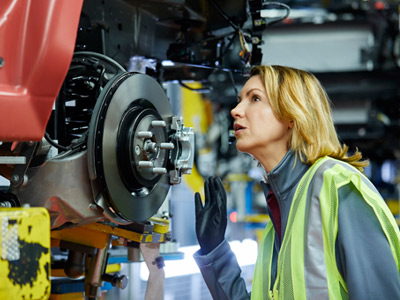 High-growth businesses* are the most tech-driven and also the most aware of their impact on the environment, contradicting conventional wisdom that green concerns often work against profits. 57% of high-growth businesses care deeply about the impact of their environmental footprint, compared to the average of 44%. We are starting to see positive progress in this area as more and more companies are realising that caring for the planet is good for business as it presents more innovative opportunities, and ultimately, we are now in a position where it is adapt or die.
It's encouraging to see that the majority (56%) of high-growth businesses actively review their impact on the environment, compared to the average of 42% across the small businesses surveyed. Plus, there's something to say for Manchester's attitude towards the environment as the small business leaders in this city care most about their impact on the environment than anywhere else in the UK.
It can be difficult for SMEs to secure funding, a Simply Business article discusses the top steps that small businesses need to take when pitching for funds. These include understanding your business needs and knowing the facts inside out when pitching, ask for introductions and find the right investors that can contribute more than money. However, technology appears to be the winning factor, with 36% of tech-led businesses** finding it easy to access funding for growth. This shows a notable difference when compared to the other types of businesses surveyed, of which only 19% feel the same. Plus, our research has found that tech-led businesses are taking advantage of funding opportunities and are generally more proactive with regards to growth compared to all other business types – nine in ten tech-led businesses have tried to secure funding vs 80% of the rest.
Gavin Opperman, Group Banking Business Director, CYBG, said ''Technology is disrupting many different aspects of our lives, and it is truly revolutionising the way we work. The rise of e-commerce in particular is enabling SMEs to access markets they may never have been able to reach previously. It therefore doesn't surprise me that high-growth businesses are more likely to be driven by tech. We've seen a huge adoption in the SME world of many technologies from digital marketing and social media to AI and the IoT. 5G is set to push boundaries and assist a wide range of interconnected devices, which will include everything from company cars to the office environment.
"However, we shouldn't forget the importance of people in a digital economy. It is the personal element that helps to build a rapport, creating the long-standing relationships necessary for a trusting and efficient connection between business and customer. It is clear that technology can open so many doors and help businesses take that extra step in their growth plans and it is great to see so many UK SMEs embracing this. As a bank we don't underestimate the balance between tech and people."
Commenting on the research findings, Angela McClelland, Co Founder of The Extraordinary Club, a company committed to the growth of creative industries, said, "Technology of course helps with digital skills, productivity and processes within the workplace, but I don't think we should lose focus on the importance and power that people have. People and tech need to be complementary. Tech-led businesses are pushing boundaries with regards to innovation, products and services, and that's exciting from an investment point of view."
Supporting SMEs across the UK
At Yorkshire Bank, we provide a range of products and services to help you grow your business and handle your finances. Find out more by clicking here.
* The high-growth cohort has been calculated by analysing the top 20% of businesses that have achieved the highest level of revenue growth increase in the past year.
** 53% of the business leaders surveyed across the UK consider themselves to be tech-led businesses, for example in their outlook, in the use of specific technology or overall innovation.