Yorkshire Bank reveals extent of personal sacrifices British entrepreneurs make in the name of business
< back to all business news articles
15/04/2019
Large number of business owners choose all work and no play as they strive for growth.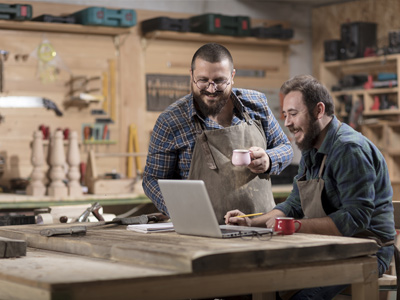 A quarter of business owners we surveyed (25%) admit to sacrificing time with friends and family as a result of the demands set by their businesses. Around one in five are experiencing detrimental effects on their health as a result of giving up exercise (16%) or healthy eating (20%) as they grow their business.
These findings were taken from the second wave of data released as part of our Expect More campaign, where 2,000 small business owners and entrepreneurs across the UK's 10 largest cities and a range of different sectors were quizzed on their work-life balance, growth ambitions, innovation, dynamism and diversity.
Interestingly, key regional differences have become apparent in the research. Manchester business owners and entrepreneurs prove to be the most physically active with almost 60% finding the time to exercise several times a week. That said, Bristol (57%), Edinburgh, Glasgow and London (56%) are only slightly lagging behind.
Across the country as a whole, 30% of UK business owners admit to sacrificing their work-life balance as a result of business demands, with 37% admitting to never enjoying a full weekend off.
Comparatively, some of the most successful business leaders, such as Bill Gates and Jeff Bezos, like to make sure their weekends are spent away from work and with loved ones or doing the things that energise them such as exercise. There is certainly something to be said for taking time out on weekends to ensure weekdays are easier and more productive.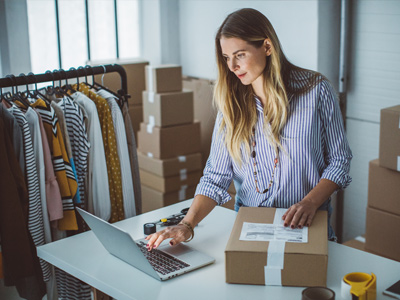 Our research found that on a national level, 42% of business leaders work more than nine hours a day (which is approximately 1.5 hours longer than the average working day). Totaling up those extra hours over the course of a working week equates to roughly one whole extra day of work - that's the equivalent of a six-day week.
Interestingly, there is a significant gap between perception and reality here: in Birmingham, 54% of SME bosses report working more than 9 hours, but only 34% said they work six days a week or more, indicating that many vastly underestimate how much time they actually give up to run operations, or that working more than 9 hours a day is simply the norm. In Liverpool, 50% report working 10 hours or more and 13% of those admit to regularly working 12 hour days.
The TUC says that "overworking staff hurts productivity, leaves workers stressed and exhausted and eats into time that should be spent with family and friends", and this is true not only for employees but business leaders too. Employers should be looking to take proper lunch breaks and leave work on time, in order to adopt good practices throughout their businesses.
The importance of leading a healthy lifestyle and keeping a sharp eye on your work-life balance has never been more critical due to recent developments in the world of work, which include the increased use of technology, the need for speed and on-demand services, creating an 'always on' culture.
According to Sandy Todd Webster, editor-in-chief of IDEA Health and Fitness Association, "movement opportunities are everywhere". She advises that there are always ways to squeeze in additional exercise. For example, you could:
Take the stairs instead of the lift
Walk an extended route to work
Try to take an hour lunch break
Take short breaks throughout the day and move around
Try 'walk and talk' meetings where possible
Our Group Banking Business Director, Gavin Opperman, stresses the importance of getting your balance just right. He said: ''The research shows the difficulties that many small business owners across the UK face and touches on some of the sacrifices they make for the success of their business, sometimes at the detriment to their own health. In the first wave of data released from the research, it was revealed that 75% of business owners practice mindfulness techniques to help manage their stress. While this is incredibly encouraging, making sure you look after your physical health is just as important.
Supporting SMEs across the UK
At Yorkshire Bank, we provide a range of products and services to help you grow your business and handle your finances. Find out more by clicking here.