Business Case Studies: Brighter Connections
< back to all business news articles
24/01/2019
We love to hear about the success of SMEs (small and medium sized enterprises) who scale up and thrive with our support.
Yorkshire-based Brighter Connections began trading as a small IT reseller in 2003 and has since grown to a group owning multiple businesses providing a broad range of IT services including cloud services, IT support, data analytics and CRM solutions to clients ranging from start-ups to Blue-Chip enterprises.
The journey began when founder Darren Stringer approached Yorkshire Bank with an idea. We spoke to Darren to find out how he grew the business over the last 16 years and his tips for success.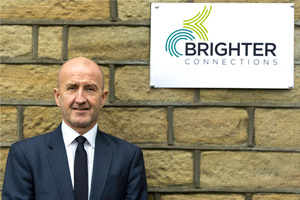 What was your inspiration for starting a new business?
Darren Stringer: "I spotted a gap in the IT market for a company that really put the client at the heart of the deal. As an ex-Procurement Director in a previous role with another company, I had met only a very small handful of companies that really wanted to look after our interests first (not theirs) as a buyer of their goods. I wanted to start something which was different and always put the buyer first."
How did you get your idea off the ground?
"Just over 16 years ago I approached Yorkshire Bank with a business plan and some of my own capital to acquire a DTI small business loan. The team believed in the idea and helped me to secure £72,000.
"With this I formed Brighter Connections Ltd, which supplied hardware and software to a range of managed service provider and internet service provider businesses (MSP and ISP). Things got off to a good start and we had a successful first year of trading."
How did the business evolve from there?
"Over the next six years, we maintained steady growth and the team expanded to a total of six people. Our hard work and ethics were rewarded by our clients and we turned Brighter Connections into a £2 million turnover business serving the MSP, ISP and now end user market in the North West and North East of England.
"Along the journey we faced hurdles like the credit crunch, when for 10-15 days the phones did not ring (in real terms), but we talked to more people, maintained great ethics, lowered prices, worked harder, longer and with greater focus and energy than ever before and in 2009 we were rewarded. Big clients promoted us above rivals and we won bigger deals with less pressure."
"The business continued to pick up steam and we began to plan for the future. By 2015, we had seen the needs of the IT market changing as cloud services started to take off. We knew we had to be agile and adapt to that trend, so we investigated a potential acquisition of an IT services business with cloud expertise which could help expand our offering to clients.
"We had retained capital in our business but would've had to use 70% of it to make the acquisition, so we decided we needed a buffer to help us save cash. Yorkshire Bank designed a tailored Invoice Financing facility for us to use to move ahead with confidence.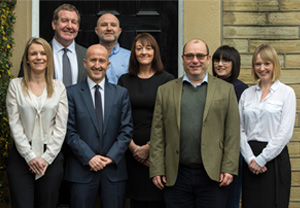 "This allowed us to form Brighter Connections Managed Services Ltd and to buy Samarind Networks, the Chester-based IT support business. This was a huge milestone for us, as it was a £1.25 million turnover company with around 100 clients and great customer loyalty. It was the start of a significant expansion which is still unfolding to this day!"
What came next?
"We expanded further. In 2016 we started another business called Brighter Connections Applications and Analytics, (BCAAA), jointly owned by me and my business partner Steve Coleman.
"With the Bank's help, that year we made further acquisitions to grow BCAAA, one being a cloud software business called Metis which provides professional services automation software and the other a company called PPD Computing which had a CRM (customer relationship management) software package. With these came good people and strong clients which grew our portfolio.
"We've been thrilled with our growth so far. We ended 2018 with 34 staff, going from £4 million to £6 million in turnover and from 75 to 225 customers in the last 3 years."
What are the key lessons you'd give to other entrepreneurs about growing a business?
"Seek external advice – I might have saved money with better HR support for interviews and recruitment support for example.
Work with people who challenge you, not just deliver what you think you need.
Take time for thinking, not just working.
Find people that share your values, your pace and purpose.
Build a great team around you and make them feel valued and appreciated."
"For those starting out – be prepared for a challenge! Running a business from a standing start is hard and I often compare it to being a parent for the first time - you're excited for the task but rarely fully equipped to deal with everything you need to know about. As its 'your' baby you're also highly emotionally invested in the process, which is draining. It's an emotional time when you first begin trading; this can affect your family and social life."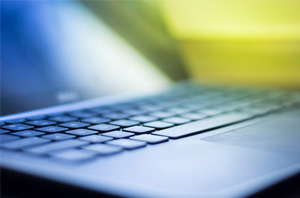 What are your plans for the future?
"Though Brexit is near, we aim to maintain momentum. The balance sheets of our businesses continue to improve along with our client portfolio, so we can now start to reinvest in ourselves by recruiting more people to the team and investing in digital enhancements to build capacity for taking on more business. We have an ambition to raise turnover by another £1 million this year and we're excited for the future."
"Our vision is to be recognised by all our clients as their number one IT Managed Services and Solutions Partner and we believe we can achieve this."
How has Yorkshire Bank played a role in your success?
"Without the backing and belief of the team at Yorkshire Bank, the dream of starting Brighter Connections as an IT provider may never have got off the ground.
"They backed us as a start-up, through the credit crunch and through the three acquisitions we have made since 2016. With the launch of an e-commerce service in late 2018 we now have all the pieces of the jigsaw in place to reach for the stars. None of this would have been possible without their support."
Supporting SMEs
At Yorkshire Bank, we help businesses across the UK to grow with guidance, lending and support. We also offer eligible customers 25 months free day-to-day business banking, the longest offer of its kind on the market. Find out more about how we can help your small business to grow here.
Contact the Business Tel: 03707 551515 www.brighter-connections.com