The UK's leading online home improvement marketplace gets a high rating from Clydesdale and Yorkshire Bank
< back to all business news articles
25/01/2019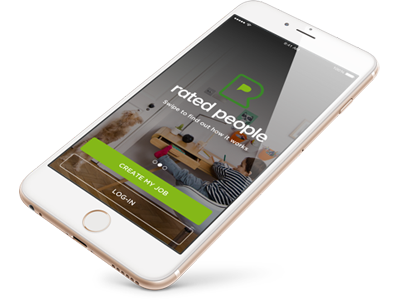 The UK's leading online marketplace connecting homeowners with tradespeople, has worked with Clydesdale and Yorkshire Bank's Growth Finance team to refinance existing debt in light of the continued growth and enhanced financial profile of the business.
Rated People has more than 50,000 tradespeople subscribed to its platform and last year one million jobs were posted by people looking for home improvements, generating more than £2.5billion in work.
Founded in 2005, the business continues to innovate its user experience and add new features and services to benefit tradespeople and homeowners. The company is committed to helping tradespeople run successful businesses and ensuring homeowners can speedily find and recognise skilled tradespeople who are available to meet their home improvement needs.
Tim Parsons, Chief Financial Officer at Rated People, said: "We're really pleased that we have grown to be the market leader in our industry.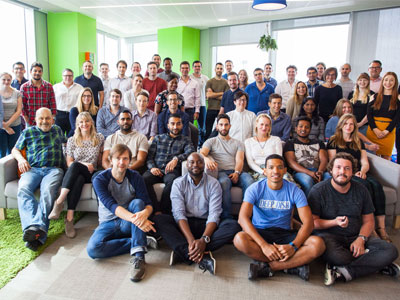 "We pride ourselves on using smart technologies to connect homeowners with tradespeople and we can match homeowners with skilled tradespeople in as little as two minutes. We have big plans to continue enhancing the overall user experience, for both tradespeople and homeowners who require home improvements."
In the past year, Rated People (team pictured) has added free invoicing that tradespeople would usually pay for elsewhere and launched a lead tracker making it easier to organise their work. Most recently, cost guides have been added to help homeowners understand what they're paying for with home improvement work and what might drive a price up or down. The business will continue to develop the assistance it can give tradespeople and homeowners. There is also a focus on expanding its sales and marketing strategy, ensuring Rated People is reaching the right audience and enhancing its brand awareness.
Tim added: "We are the quickest and easiest way to find quality tradespeople and whatever we can do to help them manage their day-to-day business can only boost the user experience for homeowners.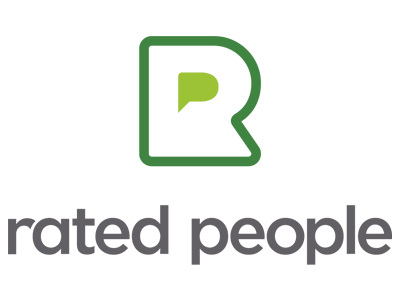 "We have known the team at the Bank for a couple of years and when the time came to find a favourable financing facility to help fulfil our growth plan, we really liked what they could offer and were keen to work with them. They have made the process as pain free as possible and have shown an interest and enthusiasm in the continued success of our business."
Usman Ali and Sandra Hope, members of the Bank's Growth Finance team - a dedicated venture debt team that look to fund high growth venture capital backed intellectual property rich SMEs across the UK - worked with Rated People to secure the funding.
Usman, Director in the Growth Finance team, said: "Rated People is an innovative and rapidly expanding business which has strong plans to cement its position as the UK's leading online marketplace connecting homeowners with tradespeople. Clydesdale and Yorkshire Bank is proud to support SMEs in the UK and it's vital that funding is made available to allow companies, like Rated People, to develop and grow to reach their full potential."