Major Nottinghamshire care home begins development with Yorkshire Bank backing
< back to all business news articles
18/10/2018
North Nottinghamshire is set to welcome a state-of-the-art 78-bed elderly care home, with the backing of a specialist team from Yorkshire Bank.
The new facility, which is due to open in Hucknall in 2019, is the latest development by Crown Care Group - which operates 14 other care homes across North East England and Yorkshire. The Group has been provided with £4m in funding from Yorkshire Bank's Health and Social Care team for the project, which will be specially designed to accommodate those suffering from dementia. The deal was led on the Yorkshire Bank side by Gail Fielding (pictured left with Crown Care's Managing Director, Michael Ladhar at the site in September 2018).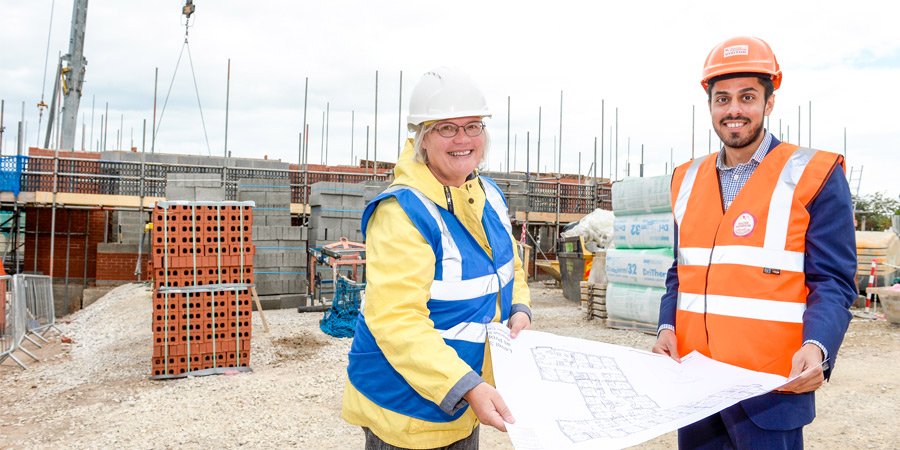 New jobs and new levels of care for the community:
On top of providing a fundamentally important service to its residents, the new care home will create a minimum of 40 full time jobs, plus a further 20 roles once the site is fully operational. The new development comes with a plethora of features which will help to provide the highest standard of living to residents, including full wet-room-en-suites for every room, alongside a café, hair salon, library and bistro. The home will also include lounge areas, TV and activity rooms, as well as treatment rooms where professional beauticians will offer spa treatments and more. Alongside this, Crown Care will provide both residential and respite care to its residents with dementia.
A business with strong ambition:
Crown Care Group is undertaking an ambitious expansion plan, involving investment in excess of £115m to create care villages and residential homes across the UK, providing 700 jobs in the process.
Michael Ladhar, Managing Director of Crown Care, said: "We are a family-owned business and we pride ourselves on providing thriving homes with a philosophy of care that puts the needs of our residents at the centre of everything we do and how we do it.
"Crown Care is investing not simply in new homes but in taking the whole concept of care to the next level. We are delighted to partner with Yorkshire Bank on our Beaumont House development in Hucknall. The Bank has a record of supporting a number of care projects and the development finance option perfectly suited our needs. Thanks to Yorkshire Bank, we will be building a facility to provide the highest possible standards of care for residents in Hucknall."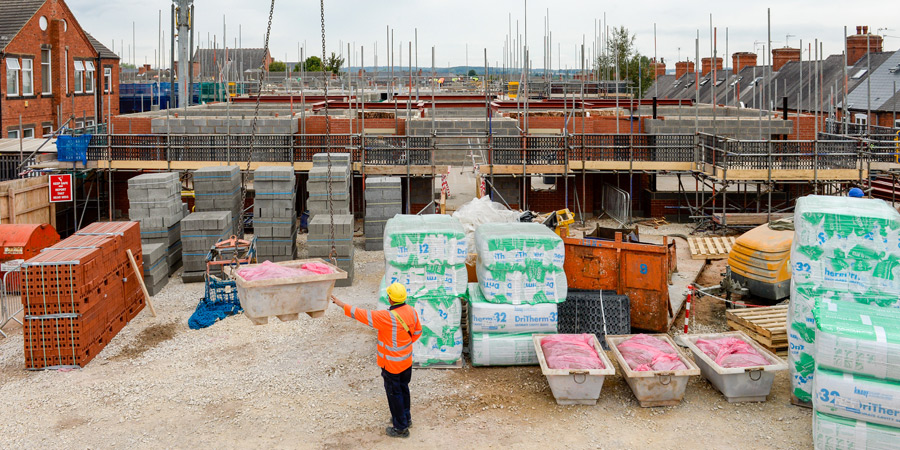 The business employs over 800 staff who are encouraged to undertake nationally recognised qualifications in care to aid their work. The new development from Crown Care Group will help to fill a gap in the local area, where there is a shortage of high-quality care homes that are equipped to help those with dementia.
Gail Fielding, Director of Health & Social Care at Yorkshire Bank, said: "Crown Care Group has a wealth of experience when it comes to building and operating care home facilities. The national healthcare team at Yorkshire Bank specialise in providing tailored advice and support to our customers and it's great to be working together on this care home development.
"We are committed to working with our SME customers in the sector to fulfil their growth strategies and Crown Care is overcoming a challenging environment to provide state-of-the-art facilities for the local community of Hucknall."
Backing SMEs in Healthcare and beyond:
Follow the embedded links to read more about our sector expertise in Health and Social Care and see other recent projects including a flagship development in Battersea (Cinnamon Care) as well as in Poole (Encore)