Business Banking Insights 2018
< back to all business news articles
28/02/2018
Business Banking Insights 2018
The first 2018 edition of Business Banking Insights has arrived, and this quarter we're focused on the unique challenges facing SMEs backed by property assets. Investment in property is at the very core of their operations, impacting how they serve their customers and generate revenue.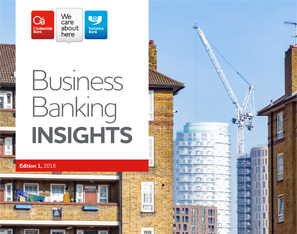 Is Brexit causing staff shortages in the Health and Social Care sector? What's next for Social Housing in the aftermath of the Grenfell Tower tragedy? And what does the rise of peer-to-peer accommodation mean for the hotel market? Our sector finance experts explore these big issues.
We hear from Jack Goulde, CEO of HSN Care, in a feature video, who passionately talks about his business and the support he has received from the Bank. He said: "What we've created here is the first, and what we believe only, genuinely enabled living service for young adults with complex needs in the United Kingdom. Clydesdale and Yorkshire Banks have been an integral part of what we do and how we grow, not just in providing financial support, but in growing our philosophy with us and turning that into reality."
There's also the latest update on the SME Health Check Index, which fell to its lowest level in three years, and news on some of our latest business deals.