Private Current Account
The Private Current Account delivers all the everyday banking services you might need, including instant access to your money. It also comes with the option of linking your surplus credit balances to a Private Savings Account.
The Financial Conduct Authority requires us to publish information about our personal current accounts, which can be found here.
You and your family will also receive Worldwide Family Multi-Trip Travel Insurance, provided by American International Group UK Limited. This multi-trip travel insurance policy provides up to 31 days cover per trip and there's no annual limit on the number of times you can travel. Your travel insurance includes up to 17 days winter sports, business and golf cover. You and your partner are covered, provided you live together and are under 75 years old, plus up to four dependant children under the age of 18. Cover is not provided for certain pre-existing medical conditions which have not been discussed with AIG. When you call AIG to declare conditions or circumstances, you will be asked some questions regarding any pre-existing medical conditions. These pre-existing medical conditions may be covered by the policy for no additional cost or you may be required to pay an additional premium to cover these medical conditions. Cover is also not provided for any claims arising before or during trips in, to or through Cuba, Iran, Syria, Sudan, North Korea , the Crimea region, or countries where the Foreign, Commonwealth and Development Office (FCDO) has advised against all (but essential) travel.
Full details of the cover available can be found below:
Medical Cover Directory – Access to Cover for Medical Conditions
MoneyHelper has introduced a directory of travel insurance firms who can help consumers with existing medical conditions access to travel insurance that covers their conditions. This will help customers better understand how and where to get more affordable insurance if they are travelling with a medical condition(s). For example, this might include how you can get cover for a condition that may be currently excluded on your policy or where you are paying an additional premium to cover your medical condition(s).
If you would like further information, please visit the MoneyHelper website at https://www.moneyhelper.org.uk/en/everyday-money/insurance/travel-insurance-directory or call 0800 138 7777.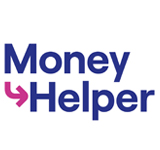 Brexit Update - Travel Insurance
If you're planning a trip to a European country in the next few months, you might be wondering if everything will go according to plan now that the UK has left the EU.
The UK government and the European Commission have said that everything should continue to run as normal, including your flights. But if you do need to make a Brexit-related claim, we're here to help.
What happens if your baggage is delayed?
Your cover will work in the usual way, please double check the terms and conditions in your policy.
What happens if you have to pay for medical treatment while you're away?
Your cover will work in the usual way. Your policy doesn't require you to have a European Health Insurance Card (EHIC) or Global Health Insurance Card (GHIC), so your policy and coverage will stay the same.
What happens if your trip is cancelled, cut short or you miss your departure?
Your travel insurance works on a 'named perils' basis. That means the insurance protects you against the problems or events specifically named in your policy.
Brexit isn't one of these, so you won't be covered if a Brexit-related event means you have to cancel or cut short your trip, or if you are delayed or miss your departure because of it. This includes if you are not able to get the passport or visa you need for your trip, so be sure to check yours is valid as soon as possible. You can head to www.gov.uk for lots of helpful information on this.
What happens if you experience any other problems?
If you (or any other person covered by this policy) are unable to complete your trip because of reasons out with your control and these reasons fall within the conditions of the policy, your cover will continue as normal.
Changed your mind?
You can cancel your policy within 30 days of opening your Private Account.
Here to help
Every claim is handled on a case-by-case basis, according to your policy's terms and conditions.
If you have any questions about travel insurance and Brexit, please contact AIG Travel on 0330 123 3129 or yorkshirebanktravel@aig.com.
DragonPass Premier+ Airport Lounge Access
DragonPass Premier+ access is available to all customers who have a named private manager. Benefits include 6 free passes per year per account holder to over 1000 airport lounges worldwide. One airport lounge visit means one entry per person to an airport lounge. Additional passes can be purchased via the app or website at a discounted rate. Also when you register for the DragonPass Premier+ app or website, you can receive discounts at selected airport restaurants and spas, pre-book your lounge visit and swap any of your free passes for a restaurant meal voucher.
Current Account Tracker
Current Account Tracker provides the same features as our Private Current Account but without travel insurance cover.
Current Account Switch Service
The Current Account Switch Service makes moving your current account to us simple. Find out moreabout our current account switch service.
Private savings
It's always good to have some funds tucked away. We offer a range of options that may suit your savings goals. You'll find our wide range of tax efficient savings accounts, plus our Cash ISA Exclusives (open to customers with an eligible current account) on the Virgin Money website. Visit the Virgin Money website.
Private mortgages
Your Private Manager can introduce you to our mortgage specialists to ensure you find the mortgage that suits your circumstances.
Your home may be repossessed if you do not keep up repayments on your mortgage
For more informationon our private mortgages.
Private asset finance
Whether you would like to buy a car, or make any other capital purchase, an experienced Asset Finance specialist can provide you with competitive and convenient solutions that can be tailored to suit your situation and cash flow. Subject to status and eligibility. You do not legally own the asset until you have repaid the agreement.
Access to Foreign Exchange Solutions
It's vital to plan your finances, particularly if you undertake transactions overseas. That's where our Foreign Exchange Solutions can help, by reducing your exposure to currency fluctuations, and helping you budget and protect your money.
Subject to status and eligibility. Please be aware that this may stop you - either in part or full - benefiting from any favourable changes in the underlying market.
For more information, speak to your Private Manager today.
Find your nearest Business & Private Banking Centre
Or call 0800 587 5871 available - Mon - Fri (8am - 5pm), Sat (9am - 1pm)
For details of ISAs, investment limits and how they might suit you, contact your relationship manager.
Financial Services Compensation Scheme (FSCS)
Your eligible deposits held by a UK establishment of Clydesdale Bank PLC are protected up to a total of £85,000 by the Financial Services Compensation Scheme, the UK's deposit guarantee scheme.
This limit is applied to the total of any deposits you have with the following: Clydesdale Bank, Yorkshire Bank and Virgin Money. Any total deposits you hold above the limit between these brands are unlikely to be covered.
Please see FSCS leaflet download (Opens in a new window) for further information or visit www.fscs.org.uk
You can also refer to our FSCS Guide download (Opens in a new window) for more details.