Midlands housing group £15m funding boost
< back to all business news articles
05/04/2018
A Midlands housing group has secured a £15m funding package from Clydesdale and Yorkshire Banks to support its future growth aspirations.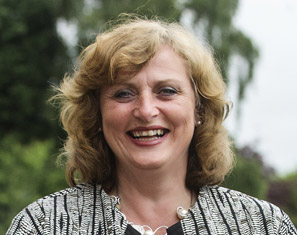 Housing Plus Group, a community benefit society, is one of the largest housing providers in the Shropshire and Staffordshire area, managing 12,000 properties. The funding will be used to develop new housing projects with one of the group's housing associations, South Staffordshire Housing Association (SSHA).
SSHA provides homes and services in communities throughout the local areas. The organisation invests in the neighbourhoods and works with residents and partners to ensure a high standard of living for its customers.
Housing Plus Group Chief Executive Sarah Boden said: "We are delighted to receive this funding to support the work of a highly ambitious group which is providing excellent homes and services. It will be invested into helping meet local housing needs in south Staffordshire, creating even more thriving communities."
The funding package was developed by the specialist Social Housing team at Clydesdale and Yorkshire Banks. Elaine Reed, Head of Social Housing at Clydesdale and Yorkshire Banks, said: "Social Housing is one of our core areas of expertise and we have committed over £650m across the sector to support the creation of more quality housing, which is in desperate need.
"Housing Plus Group is one of the largest housing providers in the Midlands area and has built a strong reputation supporting the varying needs of the local community. It has strong growth plans to keep moving the business forward and we are proud to be supporting the team as they work to improve and enhance the housing stock available in the South Staffordshire area."