Connected Intelligence firm gets set for growth
< back to all business news articles
30/11/2018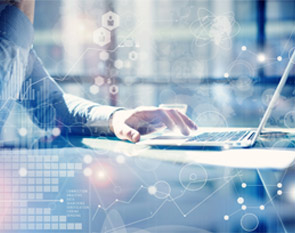 Earlier this month, we provided £1.5 million in funding to alva Reputation Analysis Ltd ("alva"), the business behind the reputation monitoring and analysis platform alva, to support its ambitious growth strategy.
What is alva?
The alva platform helps some of the world's largest businesses to make key decisions related to their strategy, products, competitors, issues and stakeholders, using AI technology to deliver a real-time global monitoring, alerting and insight solution through its key products – alva live, alva insight and alva alerts.
New opportunities for growth
Clydesdale and Yorkshire Bank funding will support the firm in several ways. Firstly, it will give alva the room to accelerate the development of its technology platform to incorporate predictive analytics (the branch of advanced analytics which is used to make predictions about unknown future events). alva's technology team will also augment its existing statistical sentiment scoring methodology with machine learning, evolve its analytics infrastructure and expand data volumes.
All of this will enhance its products to the benefit of its client base, which includes household names like BT, AstraZeneca, Tesco and Shire.
Alongside this crucial investment, the company is looking to take on around 30% more staff, recruiting mostly in its commercial and technology development teams.
The new capital will also help the team at Alva to fund the re-launch and repositioning of the alva brand and to support the launch of 'The Connecting Leader', a book by alva's CEO, Alberto Lopez-Valenzuela, which looks at how businesses can be a force for good in society.
Alberto, who has over 25 years of experience in business information and analysis, recently spoke to Author Hour to discuss everything from creating a connected business to maximising value in an organisation – listen here.
A view from the business
Richard Goldsmith, CFO of alva, said: "The funding will provide our business with continued investment in our platform as well as supporting our brand leadership in Connected Intelligence."
He added: "The team at Clydesdale and Yorkshire Bank have been supportive throughout the process and quickly grasped the key drivers of our business. This allowed us to complete the transaction in a short period of time, with minimal disruption to the business."
Supporting SMEs
With the specialist support of our Growth Finance team, alva is now primed for a new chapter in its growth story.
From rising media businesses to life science firms, we're proud to support innovative SMEs across the length and breadth of the UK, helping them to scale up with our broad range of tailored products as well as sector-specific expertise. Read the full release for alva in Growth Business.