Getting involved
As members of the communities they serve, Yorkshire Bank's employees are encouraged to take part in charitable work.
Donating time and money
We actively promote volunteering opportunities amongst our employees, encouraging them to volunteer during Bank hours as well as in their own personal time. Every employee can take two days paid leave to volunteer on a Bank led volunteer activity which helps to strengthen the communities we operate in. Our employees get involved in a number of initiatives including:
Team challenges such as park maintenance and planting trees which are arranged through organisations such as Business in the Community.
You can find out more about our activities in the community here.
Sharing of skills and supporting local schools by becoming School Governors
Supporting schoolchildren improve their reading and numeracy skills through the Number Partners and Right to Read programmes run by Business in the Community.
We also have a young learning programme online. Find out more
Mentoring young people through the Career Ready programme
Some examples of how our employees get involved in their local community.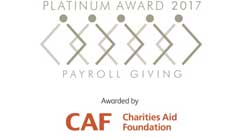 Donating as you earn
We know that many of our employees volunteer in their own time. Our Employee Volunteer Grant Programme rewards and recognises the personal contribution of staff by providing grants to charitable organisations which they work with in their own time. Grants of up to £500 are awarded quarterly.
We run a Payroll Giving scheme that helps employees give to their chosen charity direct from their salary. Every donation made to the Bank's charity partner is matched pound for pound by the Bank.
Some 20% of our employees are donating to charities via payroll and in recognition of this for the third consecutive year the Bank has been awarded HM Platinum Quality Mark for Payroll Giving.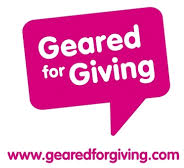 Geared for Giving
The Geared for Giving campaign encourages employers, across the UK, to introduce and promote a Payroll Giving Scheme, also known as Give as You Earn or Workplace Giving.

Your chosen charity receives your donation tax free so what you give could go up to 50% further. It means some 390,000 charities in the UK could be a whole lot better off.

We are only one of the many employers who have joined the campaign so far, and it has proved such a worthwhile cause that we would encourage other employers out there to pick up the challenge.